Streaming services are becoming more and more popular, and with that comes great TV productions. We've pulled together a list of some of the latest shows that we're looking out for.
Lore Amazon Prime
Release Date 13th October 2017
From the well-known Podcast of the same name created by Aaron Mahnke. Amazon are bringing these incredibly spooky tales and urban legends to screen. If you're a big fan of the supernatural and those urban myths you heard growing up this is the show for you. Because of it's creepy nature (if the podcast is anything to go by) if you're easily scared it's best avoided. Of course coming out just in time for Halloween! And with an incredible production team with producers being both on the X-files and The Walking Dead, what could go wrong?
Stranger things 2 Netflix
Release Date October 2017
I know if you watched the first series you'll be overly excited to watch the second with an incredible teaser being aired at Comic Con to really get you anticipating it's return. If you haven't already watched the first series we strongly recommend doing so. Not so scary this one but still spooky and supernatural, but I think the biggest appeal of this great show is the pure nostalgia you feel if you grew up in the  Era of Spielberg's greatest films. With references to everything 80's and of course some of the greatest supernatural films. *cough* E.T *cough* Once again conveniently being released around Halloween to get yourself really in the spirit.
Blue Planet 2 BBC One
Release Date Autumn 2017
We love David and we like everyone else think he's a national treasure. Why wouldn't we be excited for anything he's in. But I mean a second Blue Planet? No we really are excited. Not excited? Watch the introduction to it below and if you're still not then I'm not sure why! With incredible shots that take hours to get, incredible narration and all the drama of the animal kingdom we come to love and expect from a great BBC nature show. Coming out in Autumn so you can snuggle up and cosy on the sofa with this one.
The Punisher Netflix
Release Date November 2017
If you like action and grit this is the one for you, with a fantastic arsenal of successful Marvel TV shows on Netflix I don't see this one falling short. If you like your superhero not quite super this is the guy for you motivated by pure vengeance and a hate for the criminal underworld no amount of morals or henchman are going to get in his way. You can see that in the short trailer below. He only knows how to do one thing only fight. So this is for the blokes out there we think, being released in November on Netfilx.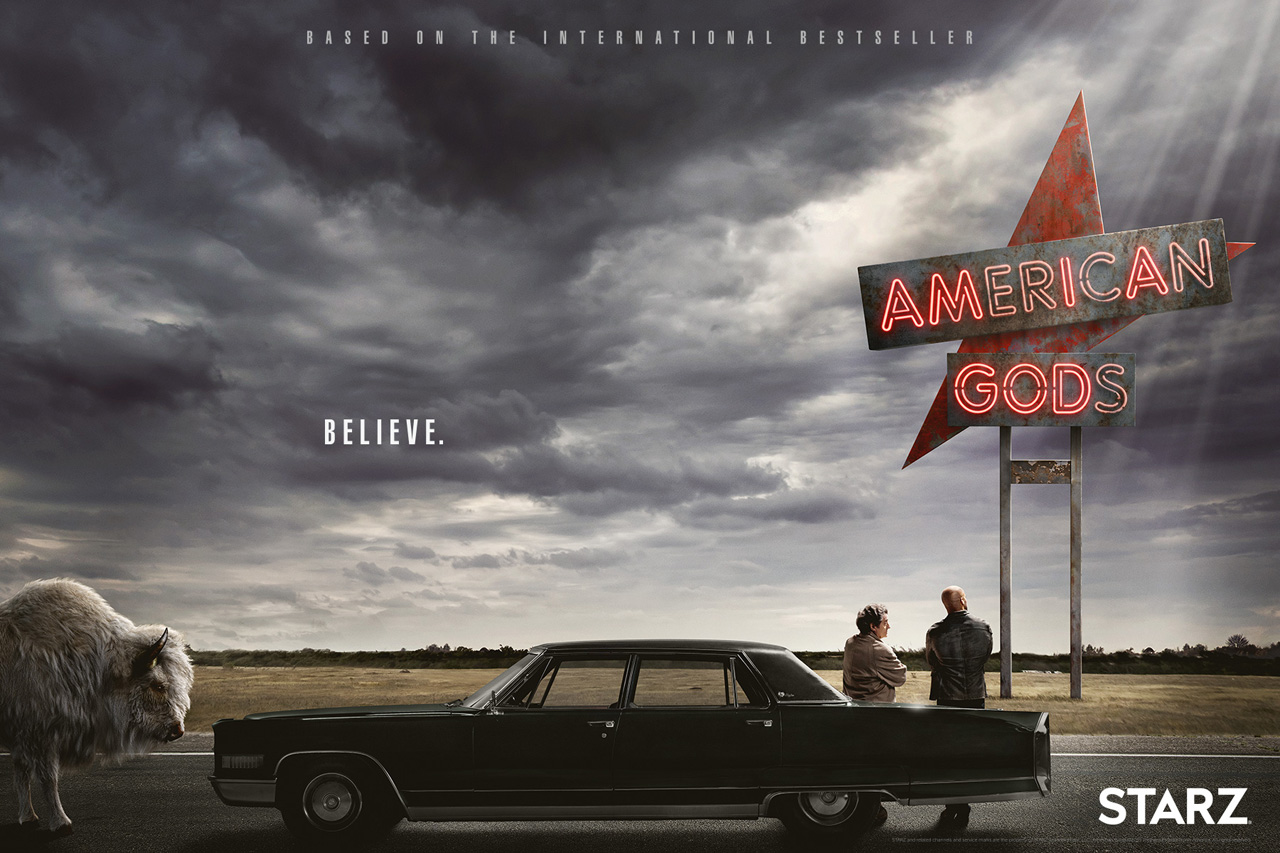 American Gods Amazon Prime
Already out on Amazon Prime
This one is already out on Amazon Prime and came out of nowhere. Personally a favourite for this year with incredible cinematography that is so beautifully shot and edited. A fantastic story to keeps evolving in front of you with twists turns and of course comedy around every corner. The old gods vs the new? What a grudge match you may be thinking, well we can tell it gladly is from meeting Odin to seeing a gathering of different Jesus, Jesuses? I don't think there's a plural for Jesus. With a brilliant cast and some incredible acting, you'll be hooked and like me excited for the next season. It's a bit weird and a bit cooky but has a Pushing Up Daisy's vibe so if you like your comedy dark this is for you. The second season to be announced still sadly!
The Handmaids Tale Channel 4
Already out on Channel 4
Once again another show that is already out and available to watch now on Channel 4. Like dystopian futures? No me neither but I like to watch them. This is a brilliant story that I won't try to explain too much because it gets complicated and weird quickly so I'll let you watch the trailer and make your own mind up. It's a strongly female-dominated cast with some incredible performances even some picking up awards. As well as the show being adorned in awards, it's well worth a watch and I guarantee you won 't find anything like it. It has it all action, adventure, love stories, moral dilemma and a lot of cool hats.  I imagine a second series will be in the pipeline and if it's as good as the first I can see this show becoming one of the best of this year, maybe the last decade!
What TV are you looking forward to online?